If you want to register an accompanying person for one of the visits or for the symposium dinner and you have not done it already you can fill this form and send it to the address indicated on it. 
Welcome Cocktail at Mercado San Agustín – Monday night
The Conference Welcome Cocktail will take place at Mercado San Agustín (C/ Cuesta del Aguila 1-3) on March 14th at 21:00. This event will allow participants to meet other colleagues in a relaxing atmosphere while enjoying delicious tapas, "jamón serrano" and flowing Spanish wines.
Price: 10€/pax
Symposium dinner
On Thursday, March 17th 2016, the symposium dinner will be held at the "Cigarral del Ángel Custodio", a 100,000 m2 property located in a prime location on the banks of the Tagus River and in a natural environment overlooking the imperial city of Toledo.
The organization will provide transport for all assistants and vegetarian and special menus will be available on request.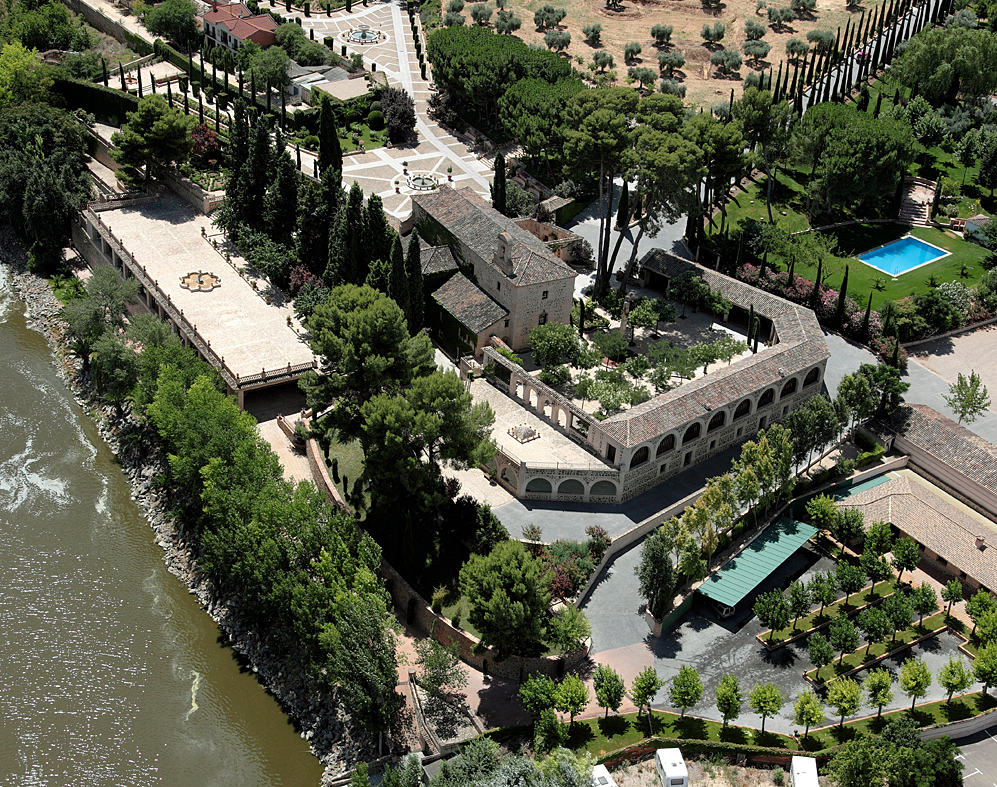 After – Symposium Activities
Galaxy Outskirts will hold recreational and touristic activities every evening, so that those willing to participate can get to know the city of Toledo and its surroundings.
"El Greco" guided visit – Monday (18:30-20:30) 
Discover the sites in the historic city of Toledo most closely linked to the life and work of the Reinassance painter El Greco.  Enjoy an special view of the The Burial of the Count of Orgaz, an exceptionally large painting, considered among his finest work. It is exhibited in the Church of Santo Tome and it will be open exclusively for us.
Price: 25 €/pax
"Sefarad (Jewish quarter)" guided visit – Tuesday (19:00-21:00)
An amazing private tour through the Toledo Jewish quarter visiting the "Jewish House" and the Synagogue of Santa María la Blanca  considered the oldest synagogue building in Europe still standing. Both will be open exclusively for us.
Price: 25 €/pax
"Cathedral & Legends" guided visit – Wednesday (16:00-18:00)
We will visit the unique Toledo's Cathedral Primada which is a spectacular example of Spanish Gothic architecture and discover hidden sites into the fascinating Templars neighborhood full of history and legends.
Price: 15 €/pax